Stay Safe! Disinfection Services for Homes in The Sandhills, NC
You can help restrict the spread of bacterial or viral infections by getting your home sanitized. Paul Davis provides residential sanitation services across The Sandhills, NC, that are comprehend enough to address the current pandemic. We comply to rigid guidelines of care to meet the demands of your residence during this national outbreak.
Sanitize Your Home and Keep Your Family Safe
Here are a few examples of the steps Paul Davis takes to ensure your security in The Sandhills, NC:
We use the best commercial-grade disinfectants: Our team uses highly-effective disinfectants for our sanitation process. We utilize advanced equipment to eradicate viruses, bacteria, microbial growth and other pathogens.
Take suitable precautions: We understand the seriousness of contamination, and that's why only qualified, healthy staff works. Prior to starting a sanitation job, we assess the health of our staff and those residing in your house so that nobody is exposed to danger. As well as using face masks, our team members wear shoe covers so that outside contaminants are not brought into your home.
Educate: The Paul Davis team in The Sandhills provides our customers with current findings and information about protecting their health and keeping their property clean after we have finished the job. Anyone can ask questions regarding the virus and we will answer our best in regards to the most current company information.
In order to protect you and your loved ones at home, the professionals at Paul Davis are ready to give you a sense of security and a clean home because we are ready to respond to biological hazards like COVID-19.
We Take the Necessary Steps for You
Furthermore, Paul Davis uses expert cleaning practices that are distinguishable from traditional ones. These involve:
ULV Fogging: This is a precautionary measure that takes care of walls, floors and other horizontal surfaces.
Fogging with Horizontal Surface Wiping: For surfaces that get touched a lot such as desks, door handles, computers, etc.
Fogging with Full Wiping: Industry approved practices for confirmed cases of coronavirus. This is a comprehensive cleaning service that applies disinfectants to your building.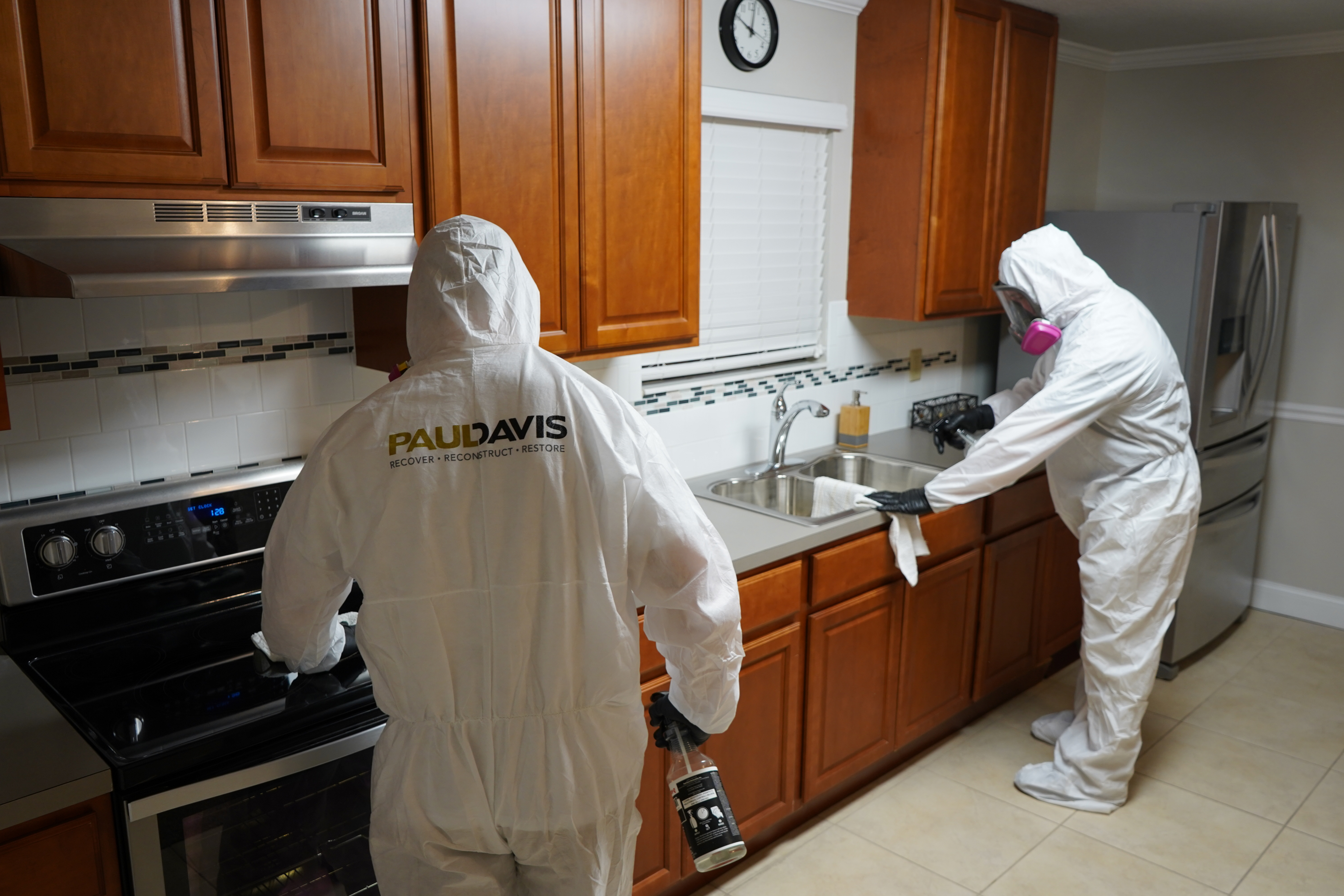 Let's Protect Everyone
Please inform our staff if anyone in your home is experiencing health problems such as cold or flu symptoms. Cleaning and utilizing disinfectants is what our restoration specialists do on a regular basis. We utilize the proper equipment to address viruses, bacteria, microbial growth and other microorganisms, so you can rely on us to offer the reassurance you need at home.